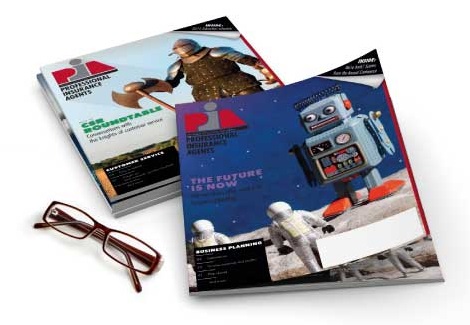 Feb 9, 2010
PIANY's David Dickson meets with Rochester legislators
ROCHESTER, N.Y.–David Dickson, of Fairport, N.Y., past president of the Professional Insurance Agents of New York State Inc., met with a number of local lawmakers on key insurance issues throughout the Rochester region. He has met with the following area legislators: Assemblywoman Susan V. John, D-131; Assemblyman and Assembly Minority Leader Brian Kolb, D-129; Assemblyman Joseph D. Morelle, D-132; Assemblyman Bill Reilich, R-134; and Sen. Joseph E. Robach, R-56.

PIANY is working on behalf of local independent agents, their businesses and their clients for the passage of a comprehensive legislative agenda in 2010, which includes: repealing mandatory photo inspections; raising automobile surcharge thresholds; and standardizing windstorm triggers.

"PIANY has been having conversations with Rochester-area lawmakers for many years, sharing ideas and solutions that benefit the New York insurance consumer." said Dickson. "I appreciate the time and consideration these legislators have provided and we will continue to work with them to help ensure that these concerns are addressed throughout the year."

PIANYs legislative priorities are of particular importance to the insurance-buying public throughout New York state. The associations key goals for the year are as follows:
Raise the minimum threshold for automobile surcharges. This legislation would raise the minimum threshold of property damage that, if exceeded in a motor vehicle accident, would allow an insurer to impose a policy premium surcharge. The threshold was established more than a decade ago and should be updated to reflect inflation. The Executive Budget proposal would increase the threshold for imposing premium surcharges to from $1,000 to $3,000.
The repeal of mandatory photo inspections. Currently, insurers must require these inspections, which call for photos to be taken of a car before collision or comprehensive insurance is issued. Though originally intended to reduce insurance fraud, the requirement represents an onerous burden for the insured, as failure to obtain an inspection, with sometimes as little as five days notice, can result in a lapse of physical damage coverage. Methods for verifying and tracking the existence and physical condition of vehicles have improved greatly since the regulation was enacted, making the regulation antiquated and unnecessary.
Reform no-fault. New York state is experiencing steep increases in no-fault fraud, evidenced by a 56 percent increase in typical no-fault payments for medical care of accident victims in the last five years. As a result, the costs associated with fraud and abuse of the states no-fault system are ultimately borne by policyholders, our members clients, and are now the second highest in the country. Nonetheless, New Yorks no-fault system remains sound public policy and a viable system to ensure that injured policyholders claims are paid in an effective and efficient manner. The time has come, once again, for substantive change of the no-fault system though both legislation and regulation. PIANY supports changes to New Yorks laws and regulations to fight the epidemic of insurance fraud that is attacking the states no-fault system.
Standardize homeowners insurance windstorm triggers. Windstorm coverage requires classifications of wind damage in order for a policy to coverage damage, related to specific "trigger" events. However, these "triggers" differ from policy to policy, potentially leaving gaps for insurance consumers. The development of uniform hurricane deductible triggers is something that must be addressed before we witness the consequences that will occur the next time a catastrophic event hits New Yorks coastal areas.

PIANY is a trade association representing professional, independent insurance agencies, brokerages and their employees throughout the state.


-30-