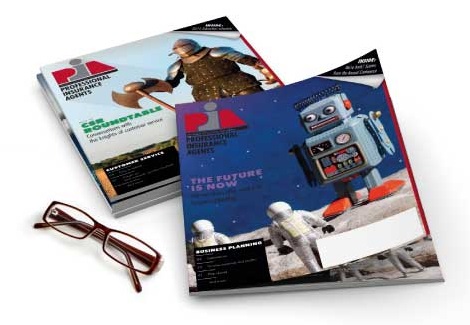 Mar 29, 2010
PIANY's Resnick appointed to NYIE Working Group
GLENMONT, N.Y. - Professional Insurance Agents of New York State Inc. Director Peter N. Resnick has been appointed to the New York State Insurance Departments Insurance Exchange Markets Subgroup, as a representative from the states professional, independent agent community.
The working group was established by NYSID Superintendent James J. Wrynn in response to Gov. David Patersons 2010 State of the State address, when the governor declared his intention to revive the NYIE. The markets subgroup is intended to focus specifically on assessing coverages for which the exchange could offer an alternative market.

"On behalf of PIANY, I congratulate Peter for being selected for this important group," said Kevin M. Ryan, CIC, PIANY president. "The reintroduction of the NYIE will enhance New York states status as the worlds financial center and help stimulate a struggling state economy by increasing the flow of capital and insurance premiums."

The original NYIE, founded in 1980, was envisioned as the Americanized iteration of Lloyds of London, intended to create market flexibility particularly when considering hard-to-place risks. The exchange provided a central market for brokering and underwriting risk. By 1984, the NYIE was ranked as the eighth-largest U.S. reinsurer. However, due to unfortunate timing, unforeseen losses in the product liability market caused the exchange to close its doors after seven years.

"Its been more than 20 years since the exchange shutdown," added Resnick. "The market landscape is entirely different and the time is right to revive this necessary marketplace."

Resnick is executive vice president for Interboro Insurance Co., Mineola, N.Y., and resides in Jericho, N.Y.
PIANY is a trade association representing professional, independent insurance agencies, brokerages and their employees throughout the state.

-30-