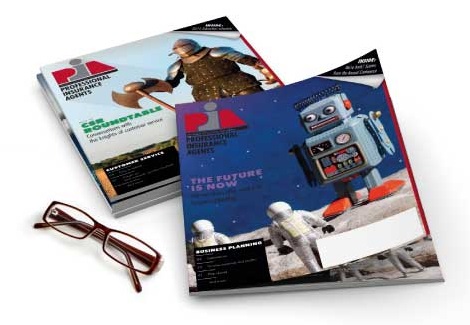 Apr 7, 2010
Ads in DMV mailings are unfair, says PIANY
Legislation to eliminate advertisements in state agency mailings introduced
GLENMONT, N.Y. – At the request of the Professional Insurance Agents of New York State Inc., state Sen. David J. Valesky, D-49, and Assemblyman Sam Hoyt, D-144, introduced legislation to prevent state agencies from disseminating advertising material that closely relates to the regulatory authority of that agency.

"As it stands right now, if you register your car in New York, you can expect to receive junk mail from GEICO and other advertisers, courtesy of the Department of Motor Vehicles," said Kevin M. Ryan, CIC, president of PIANY. "We believe this is wrong, as it tacitly suggests that the state government sanctions select businesses. The endorsement of state government should not be for sale to the highest bidder."

State agencies regularly contract to permit the inclusion of advertising materials in mailings from the agency to the public. For example, the DMV permits the inclusion of advertisements for auto insurance companies in mailings relating to motor vehicle registration renewals. By allowing contracts to be negotiated with providers of such products or services, the agency unavoidably creates the perception of favoritism toward one competitor to the disadvantage of other providers. This effect is compounded when the product or service is required in order to comply with state law or regulation enforced by the agency, such as proof of insurance requirements enforced by the DMV.

PIA has taken issue with this practice since in began five years ago. Under the proposed legislation, state agencies that engage in advertising contracts would be barred for including material on products or services relating to the agencys mission.
PIANY is a trade association representing professional, independent insurance agencies, brokerages and their employees throughout the state.

-30-