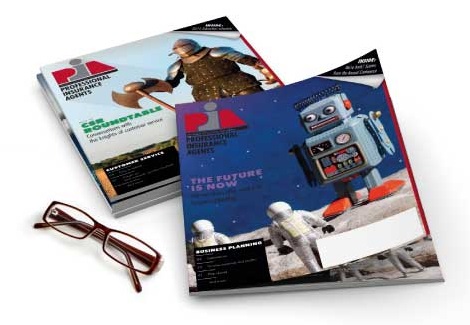 Apr 16, 2010
Duffy, Landberg receive PIANY's prestigious Morelli award
GLENMONT, N.Y.-The Professional Insurance Agents of New York State Inc. presented Garrett M. Duffy, president, Babylon Spirit Inc., North Babylon, N.Y., with the Louis A. Morelli Memorial award. In addition, as a special commemoration of his work, Dwight Stanley Landberg, CPCU, marketing director, Kingstone Insurance Co., Kingston, N.Y., was honored posthumously. The formal presentation took place during the Long Island Regional Awareness Program, April 15, 2010, at Leonards of Great Neck, N.Y.

The Louis A. Morelli Memorial Award is given in loving memory of PIA of New Yorks honorary director Lou Morelli. It is presented each year to an individual who has a reputation for working toward the betterment of the American agency system and for the professional growth of our association.


"It gives me great pleasure to present these honors to very deserving individuals," said Long Island RAP Chair Michael Cracco. "Their dedication to the industry is commendable."

Duffy, a resident of West Islip, N.Y., has been in the insurance business since 1989 and founded the independent agency Babylon Spirit Inc., in 1991. In 1995, he was one of the principals who formed Spirit Insurance Co., a New York State automobile insurance company, and served as its executive vice president and chief operations officer until 2000. Duffy serves as president of the New York Auto Agents Alliance, as well as the associations liaison to the New York State Insurance Department.


Landberg, who passed away in September 2009, had nearly 50 years of experience in the insurance industry, including 10 years with Great American Insurance Co.; and 20 years as downstate director of operations, General Accident Insurance Co. He also worked for the Robert Plan, D.C. White Agency and Commercial Mutual Insurance Co., which is now known as Kingstone Insurance Co. Landberg served as a president of the Long Island Chapter of the Chartered Property Casualty Underwriter Society.

PIANY is a trade association representing professional, independent insurance agencies and their employees throughout the state.

-30-