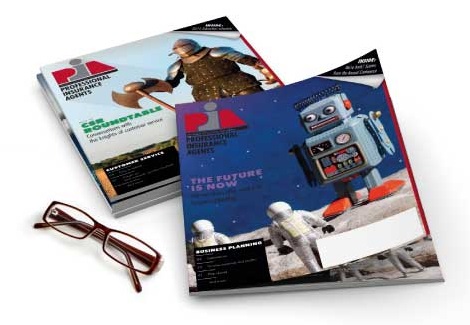 Oct 26, 2010
PIANY representatives appointed to C-MAP Agents Advisory panel for coastal homeowners insurance
GLENMONT, N.Y.-Two representatives of the Professional Insurance Agents of New York State Inc. have been appointed to serve on the Agents Advisory Panel of the New York Property Insurance Underwriting Associations Coastal Market Assistance Program. PIANY past President Jeffrey H. Greenfield of the NGL Group LLC, Lynbrook; and PIANY past President N. Stephen Ruchman, CPIA, of B&B Coverage LLC, Valley Stream.
"With a combined total experience of nearly 80 years in New Yorks coastal insurance market, these professionals understand how difficult it can be for our states insurance-buying public to find affordable coastal insurance," said Donna Chiapperino, president of PIANY. "We congratulate our member representatives for being appointed to these important positions."
Greenfield and Ruchman were appointed by Temporary President of the Senate, Malcom A. Smith D-14, pursuant to Insurance Law 5414. The panel was formed to examine and assess problems affecting the availability and affordability of homeowners insurance coverage in New York state. Panel members are charged with providing the advice and assistance with the operations of the Coastal Market Assistance Program, including: reviewing other states activities regarding catastrophe-related coverage; evaluating the effectiveness of any voluntary market assistance program in effect in New York state; assessing the capacity and preparedness of insurers in the event of a catastrophic weather occurrence; and determining the level of public awareness of storm risks, as well as programs to educate the public of such risks.
"With their extensive knowledge of the industry, these representatives will ensure that the voice of both independent agents and insurance-buying consumers throughout New York state are heard," said Chiapperino. "We are very pleased to have them representing us."
PIANY is a trade association representing professional, independent insurance agencies, brokerages and their employees throughout the state.
-30-