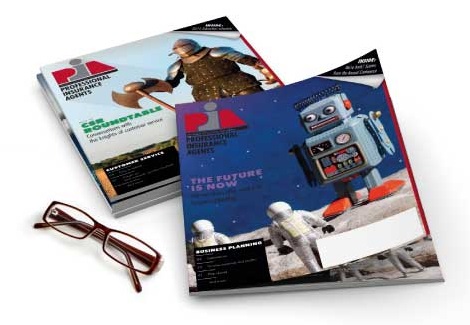 Nov 2, 2010
Camilla Belser, CPCU, honored at PIANY's Hudson Valley RAP
TARRYTOWN, N.Y.-The Professional Insurance Agents of New York State Inc. honored the late Camilla Belser, CPCU, vice president and regional manager of Merchants Insurance Group, yesterday as its Hudson Valley RAP Executive of the Year. Her husband Joel Belser accepted the award in her memory.
Joel expressed Camillas love of the insurance industry, "She was devoted to Merchants and her agents (and she supported) the organizations that were indispensable to the insurance community."
Belser, who was one of the highest-ranking female insurance executives in the downstate New York region, topped the list of nominees and was chosen to receive the award for her professionalism and for her recognition of the importance of the agent-carrier relationship, just prior to losing a short but courageous battle to cancer this summer.
In addition to professional success, Belser was a pillar of her community, chairing industry events and fundraising for important causes like Long Island's United Way, for which she raised millions of dollars. For her work in this regard, she was recognized by organizations such as The Long Island Insurance Division of UJA-Federation of New York. For her professionalism, she was awarded several awards, including the Downstate Agents Executive of the Year Award and the CPCU Annual Excellence Award.
"She was someone many of us knew we could call get things done and get them done right on behalf of our mutual clients," said Amy Bryan, PIANY director and Hudson Valley RAP chair. "Those of us who worked with her, truly respected her, and we liked her even more. She had a reputation for being fiercely loyal to her family, friends, her company and her agents."
PIANY is a trade association representing professional, independent insurance agencies, brokerages and their employees throughout the state.
-30-