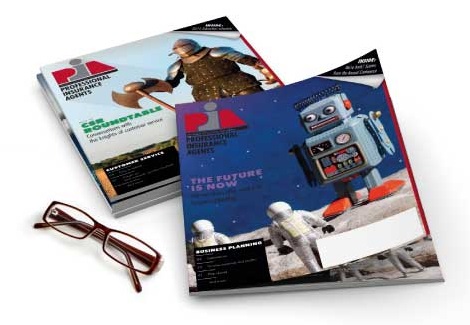 Jan 25, 2011
PIANY praises NYSID move to defend agents from bounced premium checks
GLENMONT, N.Y.-The Professional Insurance Agents of New York State Inc. is praising the New York State Insurance Department for taking steps to protect small businesses across the state from bearing the expense of their clients bounced premium checks, deposited in good faith by an agency into their own accounts.
PIANY has kept this issue on the top of its regulatory priorities for the past decade, despite being denied in a 2002 ruling after meeting the NYSID jointly with the Council of Insurance Brokers of Greater New York, where the producer groups argued that the NYSID should permit cancellation when producers are given a bad check. In a 2007 published opinion, the NYSID reiterated that agents who inadvertently accept a bad check from customer had no recourse to recoup the money after an insurance company received payment by sweeping the agencys account. Now, the Insurance Department has announced it will reverse its position, in an opinion to be published next month.
"Often, insurance agents will accept premium payments from their clients directly, and carriers can perform electronic sweeps of the agencys account for the funds. These sweeps often occur before an agency is made aware that its customers check has bounced, leaving the agency holding the bag for the insufficient funds after the policy has been paid. Once the carrier has received payment from the agency, the policy cannot be canceled," said PIANY President Donna Chiapperino. "We applaud the Insurance Department for recognizing the untenable position this puts our members, independent insurance agents, who are caught in the middle of and made victims of such transactions."
While some carriers voluntarily reimbursed their agents considered the dishonored check as an underwriting risk that justified canceling the policy in the first 60 days, PIANYs Legislative/Regulatory Committee continued to bring this issue to the department as a top member concern dating as far back as 2001. Carriers were forced to cease these mitigating practices when the NYSID issued its 2007 opinion.
"We are very glad the Department recognized the pressure our members faced trying to honor their clients payments made directly to their agent, while never knowing if they would have to assume the insureds payment because of insufficient funds," Chiapperino said. "The reversal of the 2007 Opinion demonstrates the Departments concern for our states small businesses and the work they do on behalf of their clients."
PIANY is a trade association representing professional, independent insurance agencies, brokerages, and their employees throughout the state.
-30-