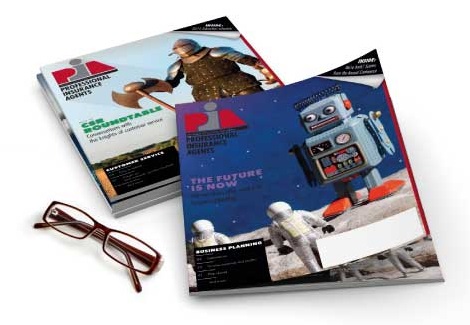 Sep 28, 2011
Agents to get education, networking and more at PIANY's Hudson Valley RAP
Glenmont, N.Y. -Insurance agents will have the opportunity to earn continuing-education credits, check out the latest industry trends and network with colleagues at the Professional Insurance Agents of New York State Inc.s ninth-annual Hudson Valley Regional Awareness Program. Hundreds of insurance professionals are expected to attend the daylong event, which will be held Thursday, Oct. 27, at the Doubletree Hotel, Tarrytown, N.Y.
"PIANYs Hudson Valley RAP has grown more and more successful each year and has become a vital event for insurance professionals throughout the region," said Carl Abramson, chair of Hudson Valley RAP. "The event offers insurance professionals quality education sessions, networking opportunities and unique insight into the latest innovations in the industry."
Insurance professionals looking for continuing education credits at this years event will have the option of attending Social Media and the Insurance Industry-Friend or Foe?, 8:30-10:30 a.m. Panelists Linda Rey, Bernie Heinze, Esq. and Michael Loguercio Jr., will lead participants through the pros and cons of social media and see where it benefits the insurance industry. Donna Chiapperino, immediate past president of PIANY, will moderate.
In the afternoon, E&O Loss Prevention for Insurance Agents & Brokers, will be offered from 3-5:50 p.m. Ivan Cohen, CRM, CIC, AAI, CRIS, CPIA, will address risk-management approaches to handle many common situations.
Both courses have been approved for CE credits in New York state, Connecticut and New Jersey.
In addition to the education sessions, Hudson Valley RAP also features an awards luncheon, with a keynote address by Yvonne Conte. Conte, a seasoned motivational humorist has entertained and encouraged more than 50,000 people with her hilarious, interactive, educational and inspiring words. Also featured will be the presentation of the Hudson Valley RAP Executive of the Year award to John Reiersen, president of Kingstone Insurance Co. in Kingston, N.Y., an inaugural address by newly elected PIANY President Richard A. Savino, CIC, CPIA. Other highlights will include an expansive trade show; a coffee and dessert reception; and the New York Young Insurance Professionals networking reception.
The registration fee to attend all the Hudson Valley RAP activities is $100 for PIA members and $125 for nonmembers. To register for the event, contact PIANYs Conference Department at (800) 424-4244, or logon to PIANYs website, www.pia.org, and type in the Google-facilitated search box EC10009.
PIANY is a trade association representing professional, independent insurance agencies, brokerages and their employees throughout the state.
-30-