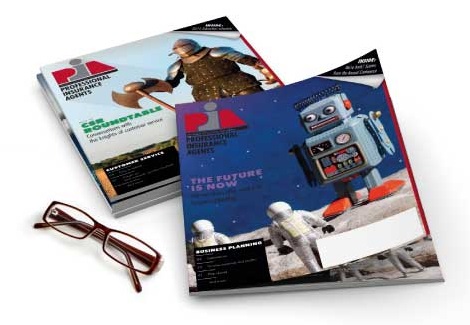 Mar 14, 2012
PIANY to Lawmakers: NFIP requires renovation, better promotion
ALBANY, N.Y.-Streamlining the National Flood Insurance Program claims process, giving affected policyholders a single point of contact "claims coordinator," and improving public education about flood insurance are some of the recommendations the Professional Insurance Agents of New York State Inc., offered during yesterdays round-table discussion about the administration of the National Flood Insurance Program in New York state. The meeting, called by Senate Chairman James L. Steward (R-51) and Sen. John J. Bonacic (R-42), was held by the Senate Standing Committee on Insurance at the Legislative Office Building in Albany, N.Y., to explore ways to ensure adequate flood insurance coverage for the states property owners.
"PIANY members-thousands of independent insurance agents throughout New York state-have witnessed, and some even experienced personally, the significant and devastating damage caused to properties by Hurricane Irene and Tropical Storm Lee," said PIANY Past President Jeffrey Greenfield, an independent agent in Rockville Center, N.Y. "Too many of our members policyholders, individuals and families, are still struggling to recover after having lost everything they own."
Greenfield told policymakers that a substantial number of these delays could be attributed to having multiple adjusters involved, a lack of communication and coordination among these adjusters and the fact that many adjusters lack adequate flood certification and training. As a proposed reform, Greenfield endorsed a single point of contact "claim coordinator" proposal to expedite the claims handling process.
Greenfield also told policymakers that many homeowners are not aware of the need-or even the availability of-proper coverage for their properties in the event of a flood. Moreover, homeowners simply dont understand the differences in coverages (ACV vs. Replacement
Cost) between flood and homeowners policies. While coverage is available for most property, including buildings and their contents, through New York states Write-Your-Own flood program, there is widespread misconception among homeowners as to what their homeowners insurance policies cover, which contributes to the underuse of flood policies.
Greenfield proposed that policymakers consider building upon the landmark 2008 Flood Insurance Notice Law, supported by PIA, to institute a requirement that every homeowners quote include an accompanying quote for flood insurance.
PIANY also called for a review of the flood-zone mapping accuracy and for the grandfathering of rates until flood maps can be confirmed accurate. Congress passed a law in 2003 directing FEMA to review and adjust flood maps every five years. This program has presented many long-time property owners with sudden adjustments that prove costly, and is often inaccurate. As an example, Greenfield cited FEMAs decision to use Suffolk County data to redefine the flood maps in Nassau County, resulting in increased flood policy rates for homeowners by thousands of dollars.
"While map changes are conducted to reflect a communitys flood risk, even accurate maps create financial hardship for homeowners when reassigned to new flood zones," Greenfield explained.
PIANY also urged the state to enact a referral program to local agents similar to that which the current Federal program, and that it consider revisiting state-law cancellation protections for policyholders, agents and brokers. The association also called for research of the requirement for denials on homeowners policies prior to receiving flood insurance proceeds.
Greenfield shared that New York agents will be traveling with PIA to Washington, D.C. this month to lobby Congress for a long-term extension of the NFIP program.
A video of the roundtable can be found here. Greenfields full written testimony can be viewed at http://www.pia.org/COMM/misc/SenateFloodInsRoundtable3-12-12.pdf .
PIANY is a trade association representing professional, independent insurance agencies, brokerages and their employees throughout the state.
-30-