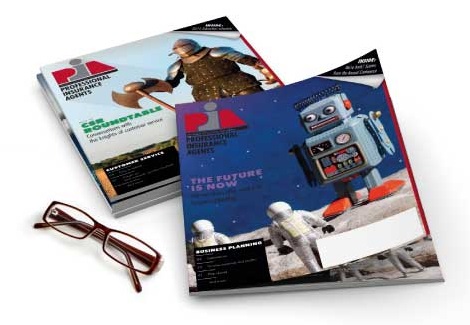 Apr 11, 2012
PIANY representatives meet with state lawmakers
Professional, local independent agents and representatives of the Professional Insurance Agents of New York State Inc. recently met with local lawmakers on key issues affecting independent insurance agents in New York state. PIANY President Richard A. Savino, CIC, CPIA of Warwick, N.Y., and past Presidents David Dickson, D. Scott Liebert, CIC, Donna Chiapperino and New York Young Insurance Professionals President-Elect Gino A. Orrino met with several legislators in their respective offices: Sen. Michael Nozzolio, R-54; Sen. Joseph Robach, R-56; Assemblyman Sean Hanna, R-130; Assemblyman Harry Bronson, R-131; William Reilich, R-134; Assemblyman Mark Johns, R-135; Sen. David Carlucci, D-38; Assemblyman Ken Zebrowski, D-94; Assemblyman Rory Lancman, D-25; Assemblyman Edward Braunstein, D-26; and Assemblywoman Ellen Jaffee, D-95.
PIANY is working on behalf of local independent agents, their businesses and their clients for the passage of a comprehensive legislative agenda for 2012, which includes: repealing mandatory photo inspections; restricting advertising in official state mailings; standardizing coastal homeowners windstorm deductible triggers; requiring that only certificates of insurance filed with and approved by the New York State Insurance Fund clients; and removing the NYSIFs exemption from licensing and other insurance requirements.
PIANYs legislative priorities are of particular importance to the insurance-buying public throughout New York state. The associations key goals for the year are as follows:
Repeal mandatory photo inspections that cause policyholders to lose automobile physical damage coverage. Mandatory photo inspections have outlived their usefulness and should be repealed. The current regulation is complex and expensive for insurers to comply with, and drives up the overall cost for all auto insurance in New York. In addition, under current law, people have lost coverage for damages to the vehicle because no auto inspection was performed. In this situation, the insured has purchased coverage and paid the premium, but will not be covered if his or her auto sustains physical damage, simply because the auto inadvertently was not inspected.
Restrict advertising in official state mailings. PIANY believes state agencies should not send commercial ads in official state mailings when the advertised product or service is closely related to the agencys regulatory authority. We believe this practice implies that the states official endorsement is for sale and could mislead the public.
Standardize coastal homeowners insurance windstorm deductible triggers. A severe hurricane affecting New Yorks coastal areas will reveal inconsistencies that will cause a public outcry over lack of foresight by policymakers. Hurricane deductible triggers vary by company. This lack of standardization causes neighboring homeowners who suffer equal damage from a coastal storm to find that one homeowner has coverage for the damage and the other does not. Standardizing the trigger point at which an insurers windstorm deductible will apply will protect consumers against this type of scenario.
Certificates of insurance. Certificates should be filed with and approved by the DFS superintendent. Insurance producers across the state are burdened on a daily basis by requests to issue certificates of insurance that, if honored, would violate the law. This occurs when licensed producers are asked to complete certificate of insurance forms on behalf of their clients that add terms or clauses that a public entity or other third-party certificate holder requires but which are not contained in the insurance policy. PIANY has offered a proposal that would prevent certificate holders from seeking the illegal creation of unique and highly improper certificates. Legislation should be passed to require that only certificates filed with and approved by the superintendent would be permissible for use.
Compensation for brokers services from the NYSIF. Insurance brokers whose business clients obtain workers compensation coverage from the New York State Insurance Fund get no compensation for their services on these clients behalf. PIANY repeatedly has made the case to NYSIF for including in its rates a factor that would compensate producers. NYSIFs continued reliance on the uncompensated services of licensed insurance producers is an issue of equity. It should be resolved by amending NYSIFs statutory rating provisions to provide compensation to the insureds broker of record.
Remove the NYSIFs exemption from licensing and other insurance requirements. New Yorks commercial insurance market faces unique problems stemming from NYSIFs structural advantages and operating methods. NYSIF operates at a significant cost advantage to private carriers because it is exempted from certain taxes and is permitted to maintain control of its reserves. Moreover, NYSIF maintains an active marketing operation and takes steps to ensure that it gets and keeps business. NYSIF should truly be a "residual" market, and should play the part of a "last resort" market instead of an avid competitor against the private sector. NYSIF was established in 1914 to provide a guaranteed source of workers compensation insurance coverage for employers in New York state.
Combat auto insurance fraud by reforming no-fault. No-fault insurance costs are skyrocketing again. PIANY recognizes that New Yorks competitive auto insurance market is again threatened despite reforms the New York First auto fraud coalition has helped enact in the past. PIANY is advocating for comprehensive reform to the no-fault system.
PIANY is a trade association representing professional, independent insurance agencies, brokerages and their employees throughout the state.
-30-