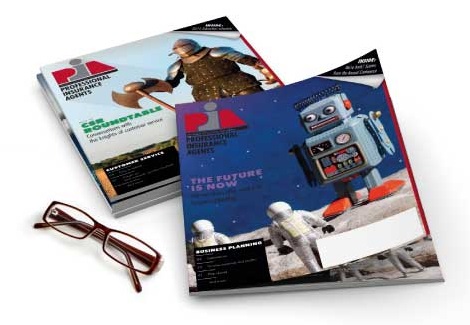 Apr 16, 2012
Isenberg to accept LIRAP Distinguished Insurance Service award
GLENMONT, N.Y.–David Isenberg of the D.C. White Agency, a division of the Lancer Insurance Group, will accept the LIRAP Distinguished Insurance Service award from The Professional Insurance Agents of New York State Inc. on April 19, 2012, at the annual Long Island Regional Awareness Program, at Leonards of Great Neck.
A highly recognized industry veteran, this is the second Distinguished Insurance Service award Isenberg will accept from PIANY, a trade association he has loyally served for nearly 25 years. The award is presented to individuals in the insurance industry who have a history of significant contributions and support to the regional insurance community.
"David is admired and respected by his peers and colleagues in the industry. This award recognizes his long-standing commitment to the insurance industry, and commemorates his dedication and hard work, as well as the unwavering loyalty he has demonstrated to independent agents throughout his career," said Richard Savino, CIC, CPIA, president of PIANY.
Isenbergs 45-year career began at Consolidated Insurance Group, where he learned the insurance business. In 1978, he became president of D.C. White Agency in Long Beach, N.Y., from which he retired in 2011.
Isenberg served as president of PIANY in 2002-03 and on virtually every committee at the association. He is secretary of PIA Management Services Inc., the umbrella corporation that manages the Glenmont, N.Y.-based Professional Insurance Agents associations of New York State, New Jersey, Connecticut and New Hampshire. In 1998, he received the Louis A. Morelli award from PIANY and he was honored as the Council of Insurance Brokers of Greater New Yorks Man of the Year in recognition for all his work in the insurance industry. In 2007, PIANYs MetroRAP committee recognized him as General Agent Executive of the Year.
In 2010, he was recognized at the PIANJ/PIANY joint annual conference and PIANYs MetroRAP committee also presented him with its Distinguished Service Award earlier this year.
"David has represented our industry with a unique and professional style," said Michael Cracco, Long Island RAP chair. He is someone everyone admires and a model of professionalism for everyone in our industry."
In addition to the presentation of the Distinguished Insurance Service award, PIANYs LIRAP also will feature David Delaney, president and chief executive officer for Lancer Insurance Co. Delaney will present the keynote luncheon address. The day also will include an expansive trade show, and timely education sessions approved for continuing education credits. Participants can attend the education session Avoiding EPLI Exposures in the morning and Emerging Cyber and Privacy Exposures in the afternoon.

PIANY is a trade association representing professional, independent insurance agencies, brokerages and their employees throughout the state.
- 30 -