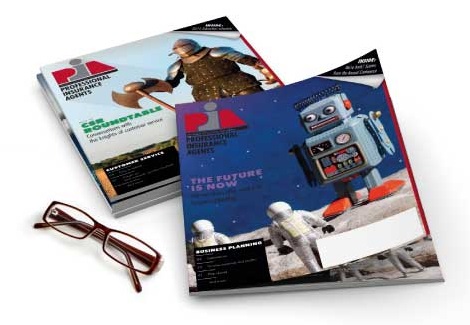 Apr 20, 2012
Caputo receives prestigious PIANY's Morelli award
GLENMONT, N.Y.-The Professional Insurance Agents of New York State Inc. announced Al Caputo, partner and vice president of marketing and personal lines for Buckingham Badler Associates Inc., received the Louis A. Morelli Memorial award. The formal presentation took place during PIANYs annual Long Island Regional Awareness Program, April 19, 2012, at Leonards of Great Neck, N.Y.
PIANY presents the award, which is given in memory of PIANYs honorary director Lou Morelli, each year to an individual in the insurance industry who has fostered a strong working relationship with agents and brokers, and who has exemplified a commitment to professionalism and service.
"It gives me great pleasure to present this honor to a very deserving individual," said Long Island RAP Chair Michael Cracco. "Als dedication to the industry is commendable."
Caputo began his insurance career in 1980, working for the Empire Allcity Insurance Group, serving in various capacities in the marketing department. He managed a public transportation division and later, a wholesale general agency division with the agency.
Active in PIANY, Caputo has played an important role in the insurance community. He is a member of PIANYs Metropolitan Regional Awareness Program and serves on the associations New York City Advisory Council. He also is a member of the board of directors for the Council of Insurance Brokers of Greater New York and serves on the Legislative Committee and the Dinner Dance Committee.
PIANY is a trade association representing professional, independent insurance agencies and their employees throughout the state.
-30-