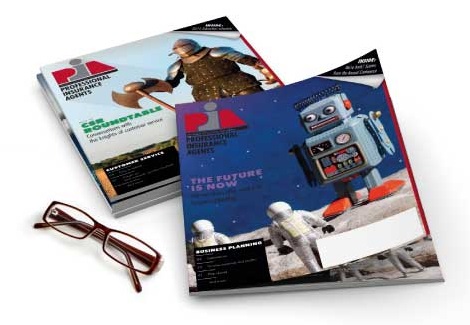 Jan 17, 2013
Sternberg named PIANY's MetroRAP Industry Professional of the Year
GLENMONT, N.Y.-The Professional Insurance Agents of New York State Inc. will present Steven J. Sternberg, senior vice president of business development for BankDirect Capital Finance, with its Industry Professional of the Year award at the annual Metropolitan Regional Awareness Program, Jan. 31, 2013. The event will be held at the New York Marriott in Brooklyn. BankDirect Capital Finance, a leading national provider of commercial premium financing, is a division of Texas Capital Bank N.A.

This award recognizes an individual from an insurance company, general agency, managing general agency or other insurance industry profession, who has demonstrated qualities that foster a strong working relationship with agents and brokers, and who has exemplified a commitment to professionalism and service.

"Throughout his career, Steve has demonstrated a respect for his colleagues and customers in the insurance industry," said Michael Skeele, CIC, PIANY president. "This award reflects his dedication to the insurance industry where he has built a reputation for professionalism."


Active in PIANY, Sternberg is a long time committee member of the Long Island Regional Awareness Program and is a past downstate chairperson and member of the New York Young Insurance Professionals, an organization dedicated to the professional and personal growth of newcomers to the insurance industry and an affiliate of PIANY.

The days events also will include an expansive trade show, and timely education sessions on Cyber Liability in 2013-The 21st Century Peril in the morning, hosted by Cathy Trischan, CPCU, CRM, CIC, ARM, AU, AAI, CRIS, MLIS. Trischan also will instruct E&O-Practical Solutions for the Insurance Professional in the afternoon. Although E&O is always a concern for the insurance producer, SuperStorm Sandy has created additional worries for many.


PIANY is a trade association representing professional, independent insurance agencies, brokerages and their employees throughout the state
-30-