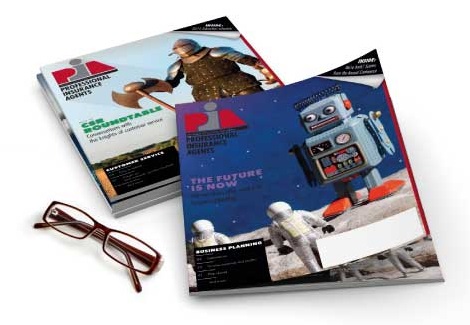 Jan 18, 2013
PIANY to honor Romanelli as MetroRAP Executive of the Year
GLENMONT, N.Y.-The Professional Insurance Agents of New York State Inc. will present James Romanelli, senior vice president, zone officer, with its Executive of the Year award at the annual Metropolitan Regional Awareness Program, Jan. 31, 2013, at the New York Marriott in Brooklyn. Romanelli is Northeastern Zone Officer with responsibility for New York and the six New England states. He also manages CNAs New York City branch office.

The award recognizes an individual from an insurance company, a general agency or a managing general agency who has demonstrated qualities that best foster a strong working relationship with agents and brokers, and who has exemplified a commitment to professionalism and service.

Active in industry affairs and spanning a 20 year career, Romanelli joined CNA in 2010 with more than 18 years with the Chubb Group of Insurance Companies. Throughout his career, he continually assumed roles of increasing responsibility within Chubbs field operations and successfully managed several branches. Most recently, he served as senior vice president of their Long Island branch.

"This award honors Jim for his professionalism and demonstrated commitment to the insurance industry," said PIANY president Michael Skeele, CIC. "It is my privilege to recognize a company representative with such a high-level of dedication to service."
Active in his community, Romanelli is a member of the Board and the Strategic Planning Committee of the Long Island YMCA. He also is a member of the board of directors for Community Mainstreaming Associates and associate trustee of the North Shore-Long Island Jewish Health System.

The days events also will include an expansive trade show, and timely education sessions on Cyber Liability in 2013-The 21st Century Peril in the morning, hosted by Cathy Trischan, CPCU, CRM, CIC, ARM, AU, AAI, CRIS, MLIS. Trischan also will instruct E&O-Practical Solutions for the Insurance Professional in the afternoon. Although E&O is always a concern for the insurance producer, SuperStorm Sandy has created additional worries for many.
PIANY is a trade association representing professional, independent insurance agencies, brokerages and their employees throughout the state.
- 30 -