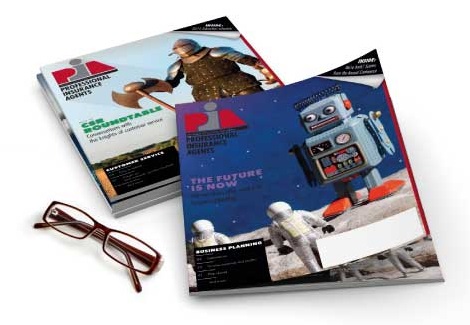 May 2, 2013
Insurance professionals share lessons from Sandy at PIANY's Long Island RAP
GLENMONT, N.Y.-Hundreds of insurance professionals attended PIANYs Long Island Regional Awareness Program at Leonards of Great Neck, April 25, 2013, to hear from an industry expert about unique lessons from Hurricane Sandy and to network, earn continuing-education credits, and browse the latest industry innovations.
Prasad Gunturi, senior vice president of catastrophe management services, Willis Re, delivered Long Island RAPs 2013 keynote address on the lasting impact of Hurricane Sandy.
"One important thing I want you to observe here is Hurricane Sandys track is totally different from what we saw in the last 120 years or so. ... If you look at the historical tracks, we never had a storm similar to Hurricane Sandy."
Gunturi noted that hurricanes along the East Coast feature stronger wind speeds along the right-hand side of their path. "Having intense wind speeds on the right-hand side of the track, water was able to push through ... thats why we had a significant storm surge in Manhattan and also in the Long Island area from Hurricane Sandy."
One startling statistic Gunturi offered was that when Willis Re entered the area to survey damage three days after the storm, it discovered up to 2 feet of sand deposits more than a mile from the coastline. "Which is really intense, in my opinion," said Gunturi.
Other lessons learned from Sandy that Gunturi highlighted for future consideration were to focus on a buildings age and roof condition when assessing risk and vulnerability. "This is how much impact the building details can have on loss results in a catastrophe risk model. The same can be seen on the ground. If you look at older properties versus newer properties-properties that are sitting next to each other ... they can see completely different damage."
Gunturi offered what he thought the insurance industry should take from Sandy. "Oftentimes, companies think that collecting more data means more expense, but some of the characteristics of the building, mostly related to the roof, are easy to collect," said Gunturi. "We can collect some of that information just by visual inspections ... you can ask a question to the homeowner."
He closed his address by saying, "The point I want to make here today is in serving our community, it is our part to improve that data quality for effective catastrophe risk management."
Also, during lunch PIANY Secretary Amy Bryan, CIC, owner of Bryan Insurance Agency LLC, was presented with the 2013 LIRAP Community Service award for her recovery work in the aftermath of Sandy.
"It started from an idea that we needed to get out there and help everyone, more than just what we were doing with claims. It didnt start just from me. It was a whole group of people, and I wouldnt have been able to have done it without everybody."
The regions insurance professionals also enjoyed an expansive trade show, networking opportunities and CE sessions throughout the day.
In the morning, Gary Slavin, CIC, LUTC, CLTC, taught Health-Care Reform and its Effect on New York State. In the afternoon, Curt Pearsall, CPCU, CPIA, AU, ARM, AIAF, taught Everything You Wanted To Know About E&O. This course has been approved for E&O loss-prevention credit by Utica Mutual & Firemans Fund.
PIANY is a trade association representing professional, independent insurance agencies, brokerages and their employees throughout the state.

-30-