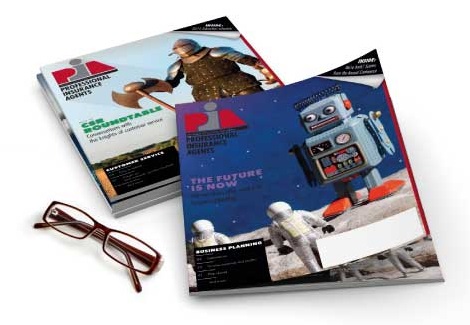 Dec 10, 2013
What do N.Y.'s insurance agents want for the holidays? A new certificates of insurance law
Deadline looms for Cuomo to address improper use of policy certificates in the construction industry
GLENMONT, N.Y.-This holiday season, the Professional Insurance Agents of New York State Inc. are imploring Gov. Andrew Cuomo to sign into law a bill, (A.3107-D, Morelle, D-136), passed by the Senate and the Assembly (two times) during the 2013 legislative session. The governor has until Dec. 18 to sign or veto the bill, which would help remedy illegal and improper use of certificates of insurance.
The association is encouraging supporters of the bill to notify the governor of the necessity of this bill, which would establish standards for the proper issuance of certificates of insurance and prohibit practices, such as altering or modifying a certificate of insurance form; knowingly requesting the issuance of a certificate of insurance that contains false or misleading information; issuing a certificate of insurance that alters the terms or coverage provided by the insurance policy; and issuing an opinion letter or similar document that is inconsistent with this section. An accompanying addendum, however, with clarifying information would be permissible. The bill also would authorize the Department of Financial Services and other entities to impose penalties against any person who violates these provisions.
Despite the promulgation of multiple Office of General Counsel opinions from the DFS, state law does not currently regulate the improper use of certificates of insurance. "This bill would provide clarity and protection to several industries that have stated the need for it repeatedly," said PIANY President Alan Plafker, CPIA. "We are asking Gov. Cuomo to pass this law and serve the businesses throughout New York state."
PIA has worked aggressively with trade organizations from several industries, including attorneys, producers, general contractors, commercial lenders and carriers to address the growing certificates issue with this important proposal.
Gov. Cuomo has not publicly indicated if he intends to sign the bill into law. PIANY is encouraging supporters to contact the governor and ask him to give them the gift they want most: Sign this bill into law. Emails can be submitted to the Governors office here, or supporters can contact the office by phone at (518) 474-8390.
PIANY is a trade association representing professional, independent insurance agencies, brokerages and their employees throughout the state.
-30-