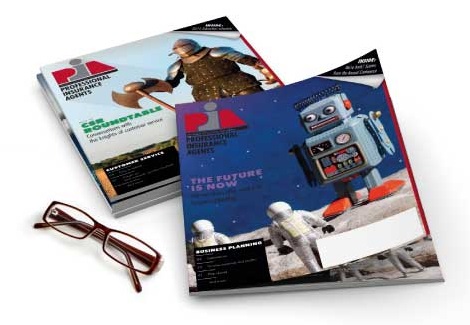 Feb 10, 2015
Local professional insurance agents visit WNY lawmakers about key insurance issues
BUFFALO, N.Y.-Several Buffalo delegates of the Professional Insurance Agents of New York State Inc., met this month with 18 Western New York lawmakers in preparation for the new legislative year as part of PIANYs District office visit program. PIANY President Anthony A. Kubera, CIC, of Russell Bond & Co.; past President Henry Kaye, CIC; Director Fred Holender, CLU, CPCU, ChFC, MSFS, of Lawley Service; and Director Eric T. Clauss of E.T. Clauss and Co., met with the local lawmakers to share the associations top legislative issues with local lawmakers in each of their home offices.
"PIANY appreciates the time each of these lawmakers took to meet with us," said PIANY President Anthony A. Kubera, CIC. "New York states businesses and homeowners need affordable insurance; by keeping our local legislators aware of the needs of our policyholders, we can help ensure that adequate insurance and a stable insurance marketplace remains available and affordable to them."
PIANY is working on behalf of independent agents, their businesses and their clients for the passage of a comprehensive legislative agenda in 2015, which includes:
addressing the fraudulent use of certificates of insurance by requiring them to be filed and approved prior to use;
reform to New Yorks unique "Scaffold Law," to establish a comparative negligence standard for claims under Labor Law 240 and 241;
standardizing the events that would trigger coastal homeowners insurance hurricane deductibles;
removal of the New York State Insurance Funds exempt status from licensing and other insurance requirements.
PIANY is a trade association representing professional, independent insurance agencies, brokerages and their employees throughout the state.
-30-
To see photos, click here.