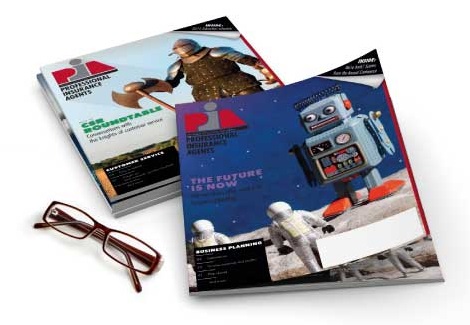 May 13, 2015
PIANY seeks to reduce NYSIF anti-competitive advantages
Obtains legislative sponsors for bill eliminating unfair notice requirement
GLENMONT, N.Y.-The Professional Insurance Agents of New York State has accomplished a major step toward a better business climate for employers and a more-even playing field for their insurance providers with the introduction of a bill (S.5250) that would reduce anti-competitive advantages enjoyed by the New York State Insurance Fund. The association today announced Sen. James L. Seward, R-51, and Assemblyman Kenneth R. Zebrowski, D-96, have decided to introduce legislation to rectify the problem. PIA urged the lawmakers to sponsor its bill, which would eliminate a 30-day notice requirement imposed on employers with policies in the New York State Insurance Fund when they want to cancel or move their policy from the NYSIF, a penalty that does not apply to policyholders of private insurers. The bill has been referred to the Labor committees in both the Senate and Assembly.
"PIANY applauds Sen. Seward and Assemblyman Zebrowski for recognizing the benefit of a competitive workers compensation market and for sponsoring this important legislation," said PIANY President Anthony A. Kubera, CIC. "The State Insurance Fund is the largest single carrier of workers compensation insurance in New York state, and it should be held to the same standards as every other carrier, so that policyholders have access to a competitive market."
The NYSIF was intended to be treated as a private insurance company, but it is not licensed or subject to oversight and regulation by the New York State Department of Financial Services, as are other admitted carriers in New York. PIANYs proposed legislation would address reports by policyholders that when they have tried to move their business from the NYSIF to another coverage provider, they have been targeted by aggressive tactics to revise audits and question classifications in an effort to charge the departing customers higher premiums. If NYSIF policyholders cannot provide 30 days notice of cancellation, they find themselves subject to excessive short-rate penalty provisions that unfairly burden New Yorks businesses.
PIANYs bill would eliminate the NYSIF requirement that its policyholders must provide the agency with 30-days' advance written notice if they want to cancel or move their policy because they have found other coverage.
"It is simply unfair to require policyholders in the State Insurance Fund to provide more notice than what the state requires of policyholders of private carriers," said Kubera. "This statutory provision has outlived its usefulness and has become an article of anti-competitive protectionism for the Fund."
PIANY is a trade association representing professional, independent insurance agencies, brokerages and their employees throughout the state.
-30-