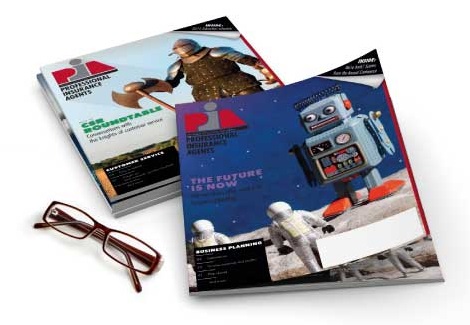 Jun 10, 2015
PIANY hails passage of legislation to protect coastal homeowners
Calls for Senate to act
GLENMONT, N.Y.-The Professional Insurance Agents of New York State is praising the New York State Assemblys passage of a bill (A.7537 by Assemblyman Todd D. Kaminsky, D-20) today, just 10 days after the beginning of hurricane season. PIANY sought sponsors and pushed for the bill, which would standardize the windstorm triggers for homeowners hurricane deductibles. A corresponding bill (S.253), introduced by Sen. Kenneth P. LaValle, R-1, is pending action by the Senate.
"We applaud Assemblyman Todd Kaminsky for introducing this important legislation and we urge the Senate also to take action to ensure that homeowners understand and have fair and similar coverages when it comes to hurricanes," said PIANY President Anthony A. Kubera, CIC. "New Yorkers shouldnt have to go through another hurricane season with uncertainty."
PIANY has worked with legislators and the New York State Department of Financial Services to explain that without this law, the majority of coastal policyholders are unaware that different insurance companies have different triggers for deductibles in the case of windstorms, and many do not know what the triggers are that set coverage into effect. As such, many homeowners dont know what out-of-pocket costs they would incur in the case of a storm, or how their policies stand up to their neighbors.
While NYDFS regulations require homeowners and dwelling, fire and personal lines policies that include a hurricane deductible to display the applicable percentage amount and corresponding dollar amount of the hurricane deductible in the policy declarations, the overwhelming majority of coastal policyholders are unaware that different insurance companies have different triggers for these deductibles. The triggering event ultimately would determine if a windstorm deductible applies to a policyholders loss.
"Its well past time that the Legislature pass this law," Kubera continued. "The next coastal storm to hit New York will result in rightful outrage from consumers over this complicated puzzle of windstorm insurance deductibles and triggers unless some standardization of the triggering events is addressed now," he said. "We urge the Senate to act on behalf of their constituents and pass the legislation as well."
Professional, independent agents and their policyholders are encouraged to call their state senators (518) 455-2800 and urge them to consider this critically important bill before they adjourn on June 17.
PIANY is a trade association representing professional, independent insurance agencies, brokerages and their employees throughout the state.
-30-