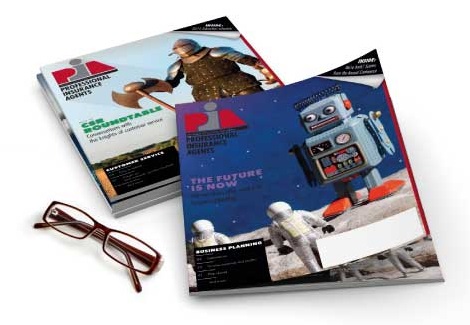 Sep 10, 2015
PIANY names Fries Committee Chair of the Year
GLENMONT, N.Y.-The Professional Insurance Agents of New York State Inc. named Justin Fries, CIC, CPCU, CPIA, Committee Chair of the Year. Fries is the owner of Garber Atlas Fries & Associates in Oceanside, N.Y.
This award recognizes the time and effort agent volunteers give to help guide the association and implement programs to benefit its members. Fries was honored for his work as chair of PIANYs Government Affairs Committee.
PIANY enjoyed several successes during 2015 legislative session, including a having the governor sign its top-priority Certificates of Insurance bill into law and delivering relief to agents and drivers with a regulation that expanded the time frame for photo inspections from five to 14 days for the inspection deferral period.
The association also fought to have New York State Assembly pass legislation (A.7537 sponsored by Assemblyman Todd D. Kaminsky, D-20) to standardize the windstorm triggers for homeowners hurricane deductibles; as well as a bill (S.5250 sponsored by Sen. James Seward, R-51/A.7742-Assemblyman Kenneth Zebrowski, D-96) that would have removed the requirement for businesses to provide 30 days notice to withdraw from the New York State Insurance Fund.
In addition to the Government Affairs Committee, Fries also is a member of the Member, Benefit & Services and PIANYPAC Governing Committees. He also is chair of the associations Long Island Advisory Council.
"Justins contributions to PIANY are numerous and have helped to strengthen our organization," said Anthony A. Kubera, CIC, outgoing president of PIANY. "Throughout his career, he has demonstrated a deep level of dedication to our industry. He has earned the respect and trust from his colleagues and customers that he truly deserves. PIANY is proud to present him with this award."
PIANY is a trade association representing professional, independent insurance agencies and their employees throughout the state.
-30-