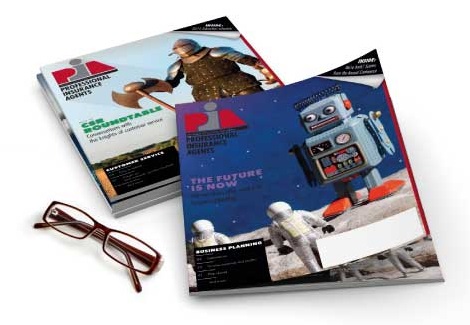 Sep 10, 2015
Maddalone receives Community Service award from PIANY
GLENMONT, N.Y.-The Professional Insurance Agents of New York Inc. awarded Guy Maddalone of Clifton Park, N.Y., with the associations Community Service award during its annual board of directors dinner, held Sept. 9. Maddalone is founder and CEO of GTM Payroll Services, which provides payroll, tax, and insurance services to households and businesses.
In addition to being a professional, independent agent, Maddalone is a 25-year veteran of the payroll, human resource and employment services industry. A graduate of Siena College with a degree in accounting, he serves on the Siena College Board of Advisors.
Maddalone is an active entrepreneur in New Yorks Tech Valley and a graduate of the highly acclaimed MIT and INC magazine program "Birthing of Giants" and past president of the Albany Chapter of the Young Entrepreneurs Organization.
Maddalone fosters a culture of volunteerism and charity in his business and his community. He believes in sharing his personal and professional successes and has been a longtime supporter of the Make-A-Wish Foundation, as well as Hannahs Hope Fund for Giant Axonal Neuropathy, a rare, but fatal childhood disease. Every holiday season, a large box is placed in GTMs office and employees are encouraged to contribute to a child in need. Maddalones personal contribution is sent to a second child to ensure a happy holiday season for that child as well. In addition, each spring, the GTM team participates in the CDPHP Workforce Challenge, a fundraiser for selected charities. Maddalone encourages GTMs staff to attend, donating support to a number of other community/charitable causes.
PIANY is a trade association representing professional, independent insurance agencies, brokerages and their employees throughout the state.
-30-