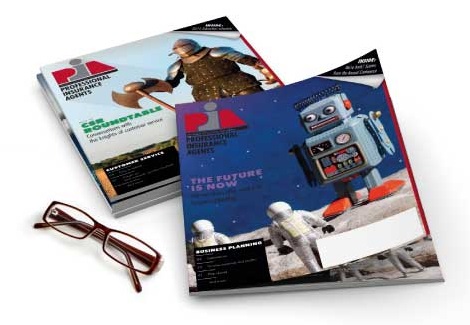 Jan 28, 2016
Birner receives PIANY's Service to the Industry award
GLENMONT, N.Y.-The Professional Insurance Agents of New York State Inc. presented Bob Birner of Morstan General Agency with its Service to the Industry award at the annual Metropolitan Regional Awareness Program. The event is being held at a new location-The Roosevelt Hotel today.
PIA presented this honor to recognize the substantial contribution of an individual who has contributed to the insurance industry.
"Bob Birner is an exemplary model for our industry," said Gene Sandy, CIC, PIANY president. "His vision and dedication for over 55 years is commendable. He personifies professionalism and is richly deserving of this award."
Birner began his career in insurance as an insurance investigator for Consolidated Mutual Insurance Co. He then moved to Public Service Mutual Insurance Co. as a supervisor in the automobile department and from there moved to Empire Mutual as a claims examiner. While at Empire, he worked as a paralegal in the Supreme Court. He has been in the marketing department at Morstan for the past 24 years.
PIANY is a trade association representing professional, independent insurance agencies, brokerages and their employees throughout the state.
-30-