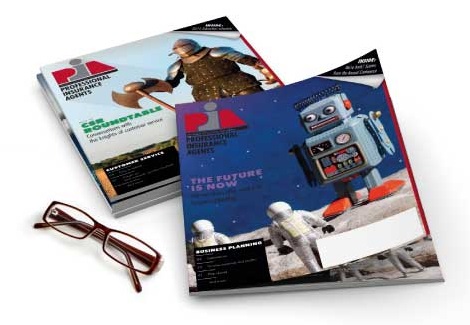 May 4, 2016
Jarvis accepts LI RAP Distinguished Insurance Service award
GLENMONT, N.Y.—The Professional Insurance Agents of New York State Inc. presented Dave Jarvis, vice president of agencies for Utica First Insurance Co. with its Distinguished Insurance Service award at the 41st Annual Long Island Regional Awareness Program, May 4, 2016. The event is being held at Crest Hollow Country Club in Woodbury, N.Y.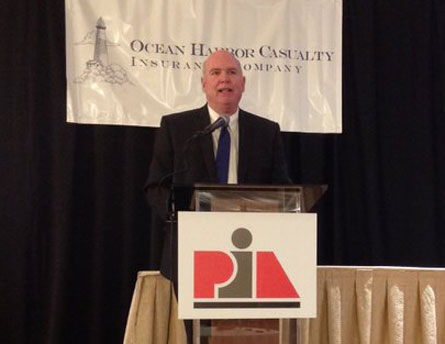 Jarvis accepts his award at PIANY's Long Island RAP.
"Dave is admired and respected by his peers and colleagues in the industry. This award recognizes his long-standing commitment to the insurance industry," said Gene Sandy, CIC, president of PIANY.
Jarvis has been in the insurance industry for more than 38 years, beginning with Hartford Insurance Co. in 1978. He has been with Utica First Insurance Co. for 15 years, managing the marketing and agency operations. In addition to the presentation of the Distinction of Professionalism awards, PIANY's LI RAP also features Marty Lyons, formerly of the NY Jets, who is presenting the keynote address.
Participants also have access to a sold-out trade show and networking opportunities throughout the day. The day includes timely education sessions approved for continuing-education credits.
PIANY is a trade association representing professional, independent insurance agencies, brokerages and their employees throughout the state.
-30-