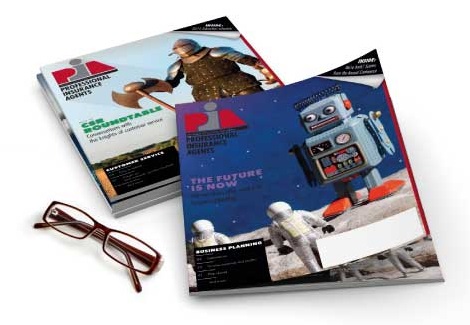 Sep 14, 2016
PIANY presents Shapiro with Distinguished Insurance Service award
GLENMONT, N.Y.—The Professional Insurance Agents of New York State Inc. presented Robert Shapiro, with its Distinguished Insurance Service award at the annual board of directors dinner held Sept. 13, 2016.
This award is presented to individuals in the insurance industry who have a history of significant contributions and support to the regional insurance community.
An active member of PIANY, Shapiro is a member of the Education/Conference and Member, Benefits & Services Committees.
"Bob has been active in the association since 1984, and his numerous contributions to PIANY have helped to strengthen the organization, particularly as he has worked to bring in new members," said John Parsons, II, CIC, CPIA, AAI, newly elected PIANY president "He truly deserves to be recognized for all his hard work and dedication to PIANY and the insurance industry."
In 2007, Shapiro received the Louis A. Morelli award for his work toward improving the American agency system and for the professional growth of the association.
Active in the industry, Shapiro is an active past president of the Professional Insurance Wholesalers Association and is a member of its Legislative and Nominations Committees as well as their Premium Finance Task Force. Shapiro also is a member of PIWA's Abe Snyder Memorial Committee. Bob also is a founding board member, past chairman and current board member of the Excess Lines Association of New York
PIANY is a trade association representing professional, independent insurance agencies, brokerages and their employees throughout the state.