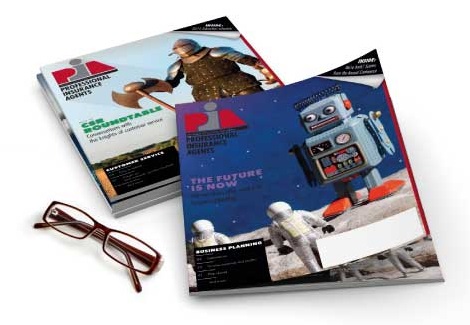 Sep 14, 2016
PIANY elects officers for 2016-17
GLENMONT, N.Y.—Officers of the Professional Insurance Agents of New York State Inc. were elected for the 2016-17 administrative year at the association's annual business meeting today.
John Parsons II, CIC, CPIA, AAI, of Skaneateles, N.Y., was elected president. He is executive vice president of Parsons & Associates Inc. in Syracuse, N.Y.
Fred Holender, CLU, CPCU, ChFC, MSFS, was elected president-elect. Holender is director of administration for Lawley Services Inc. in Buffalo, N.Y.
Jamie Ferris, AAI, CIC, CPIA, was elected first vice president. Ferris is president of P.W. Wood & Son Inc., in Ithaca, N.Y.
Paul G. Casciaro, CIC, CSRM, CPIA, of Kingston, N.Y., was elected vice president. He is chairman and CEO of Frank H. Reis Inc., in Kingston, N.Y.
John R. Tomassi, CPCU, was elected vice president. Tomassi is president of the Winfield Group in Clifton Park, N.Y.
Bruce D. Rowledge of Scotia, N.Y. was elected treasurer. Rowledge is president of Rowledge Agency in Scotia, N.Y.
Anthony Kammas of Flushing, N.Y. was elected secretary. Kammas is president of Skyline Risk Management Inc., in Flushing.
Eugene L. Sandy, CIC, of Stony Brook, N.Y., will serve as immediate past president. He is director of marketing for the Millennium Alliance Group LLC in Syosset, N.Y.
PIANY is a trade association representing professional, independent insurance agencies, brokerages and their employees throughout the state.