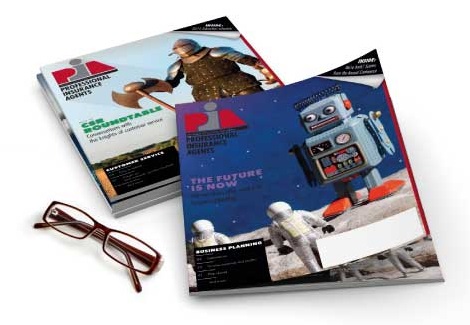 Sep 11, 2015
Wilson receives Lifetime Achievement honor from PIANY's Political Action Committee
GLENMONT, N.Y.-The Professional Insurance Agents of New York announced that Lewis L. Wilson, CIC, CPIA, CPCU, president and owner of Fire Mark Insurance Agency and the Wilson Group in Cobleskill, N.Y., received the Lifetime Achievement Award from the associations Political Action Committee. This award recognizes Wilson as an individual who has established a history of service and dedicated leadership. He will be honored for his service in raising awareness, resources and membership in PIANYPAC throughout New York state and beyond. Wilson has been involved for more than 60 years in the American agency system.
A New York agent since 1950, Wilson has served on the PIANY board of directors since 1981. He was president of the association in 1989-90. In 2012, Wilson received PIANYs Distinguished Insurance Service honor and in 1987, he was recognized by the association with its Professional Agent of the Year award.
"Lew has been a model of civic engagement and political action for professional, independent agents for decades on the local and national level," said Anthony A. Kubera, CIC, PIANY outgoing president. In addition, Kubera noted, "Lew is a successful entrepreneur and model professional who is respected and renowned among his peers."
Active in PIANY, Wilson has been a member of the Government Affairs and Company/Industry Relations Committees. He also served as chair of the PIANY Political Action Committee Governing board for several years, most recently as the vice chair. He also served on PAC Executive Committee.
Active in the industry, Wilson served as vice president of PIA National and also served as chair of the Government Affairs Committee as well as chairperson of the National PAC.
Active in his community, Wilson is a member of the Cobleskill Rotary Club and president of the Cobleskill Cemetery Association. He is a life member of the American Legion Post #57 and a member of the Great Sacandaga Advisory Committee. Wilson was chair of the Firehouse Fund Drive and is a member of the Cobleskill Elks #2040 and is a director for Hospice. He also served as president of the Cobleskill School board and was instrumental in helping Cobleskill Community Hospital raise $3 million through their fundraising efforts.
PIANY is a trade association representing professional, independent insurance agencies, brokerages and their employees throughout their respective states.
-30-