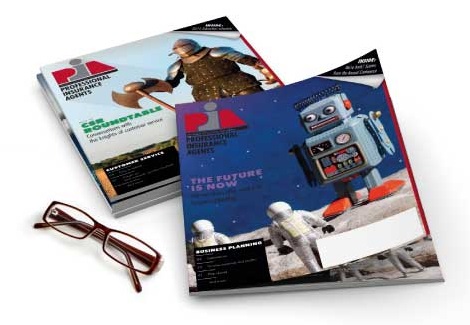 Mar 19, 2018
PIANY applauds Senate introduction of bills to reduce 'bait-and-switch' practices and to require NYSIF to pay commissions to brokers
GLENMONT, N.Y.—The Professional Insurance Agents of New York State is thanking Sen. James L. Seward, R-51, for introducing bills S.7987 and S.7988 into the Senate Insurance Committee and the Senate Labor Committee, respectively, last week. Both bills are top-priority issues for PIANY this legislative session. Both bills will be considered by the full Senate.
S.7987 would prohibit insurance carriers re-rating policies as a result of running an individual's motor-vehicle reports after quoting or binding. PIANY members have told their association that they have experienced a competitive insurer undercutting their personal auto premium quote after binding coverage (also known as "bait-and-switch"), substantially increasing the premium. And, S.7988 would remove the New York State Insurance Fund's exemption from licensing to permit the NYSIF to compensate licensed insurance brokers for services provided to clients insured by the fund.
"PIANY supports S.7987 and S.7988 as these bills would level the playing field in the insurance industry and help to ensure that agents and the insurance-buying public are treated fairly," said PIANY President Fred Holender, CLU, CPCU, ChFC, MSFS. "These are two pieces of legislation that PIANY has been working to see passed in the state Legislature for the past few years and we applaud Sen. Seward for recognizing their importance to the industry. We also encourage other lawmakers to work toward the bills' passage this year."
Eliminating bait-and-switch practices and permitting commission payments through the NYSIF are two items on PIANY's 2018 legislative agenda. The association also will work toward: scaffold law/tort reform; cybersecurity regulations; eliminating the 30-day rule for the NYSIF; and standardizing hurricane deductible triggers for coastal home insurance policies.
PIANY is a trade association representing professional, independent insurance agencies, brokerages and their employees throughout the state.
-30-