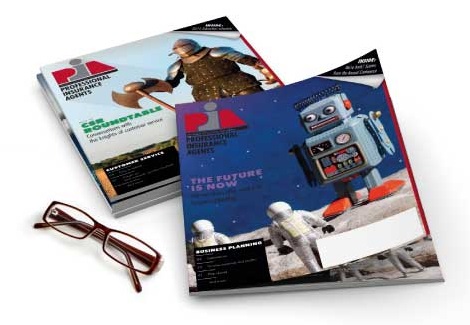 Apr 25, 2018
PIANY honors Jimcor's Thalmann as LI RAP Executive of the Year
GLENMONT, N.Y.—The Professional Insurance Agents of New York State, presented Coryn Thalmann, CIC, CIW, with its Executive of the Year award at its annual Long Island Regional Awareness Program, April 25, at the Crest Hollow Country Club in Woodbury, N.Y. Thalmann is CEO and COO of Jimcor Agencies in Montvale, N.J.
The award recognizes an individual from an insurance company, a general agency or a managing general agency who has demonstrated qualities that best foster a strong working relationship with agents and brokers, and who has exemplified a commitment to professionalism and service.
Active in industry affairs, Thalmann has been in the surplus-lines industry for 25 years and currently is responsible for underwriting, operations and human resources for her agency.
"This award honors Coryn for her professionalism and demonstrated commitment to the insurance industry," said PIANY President Fred Holender, CLU, CPCU, ChFC, MSFS. "It is my privilege to recognize an individual with such a high-level of dedication to our industry."
The day's events also included an expansive trade show, and education sessions including Cyber Liability and Data Breach: The Growing Threat Every Business Faces presented by John Fear, CPIA, CISR, in the morning. Errors & Omissions Online: The Same, Only Different, also presented by Fear, was held in the afternoon.
PIANY is a trade association representing professional, independent insurance agencies, brokerages and their employees throughout the state.
-30-