Networking
Networking Cocktail Reception
Sunday, June 12, 5 p.m.
Kick off the conference right—meet up with colleagues and friends at the Networking Lounge on the trade-show floor. Hors d' oeuvres and cocktails await you, and so do new business connections. Refreshments available for purchase during the event.
YIP Nitecap
Sunday, June 12, 9–11 p.m.
Don't miss the most popular party in town! Join the Young Insurance Professionals for great music, dancing, and craft drinks at the Hard Rock Café Backstage! Meet the young minds shaping the insurance industry.
Networking Lunch featuring renowned global futurist, Jack Uldrich
Monday, June 13, 12-1:45 p.m.
The future is unpredictable, but Jack Uldrich is a leading futurist and author who can use his foresight to help people better prepare for what the future may bring. He uses transformative principles of unlearning to help people do away with obsolete knowledge and assumptions. His expertise focuses on the future trends in technology, and the changes in management and leadership skills.
His experience includes working as a former naval intelligence officer and Defense Department official. He served as the director of the Minnesota Office of Strategic and Long-Range Planning under Minnesota Gov. Jesse Ventura. And, he has been interviewed on the Science Channel, the Discovery Channel. He is regularly featured on CNN, CNBC and National Public Radio. And, he has written articles on emerging technologies and future trends for The Wall Street Journal, Forbes, Wired Magazine and BusinessWeek.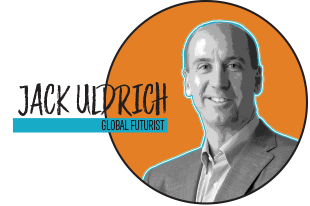 Nighttime Beach Party
LandShark Bar & Grill
Monday, June 13, 6:30–9:30 p.m.
New this year: We're taking over the LandShark Bar & Grill for a nighttime beach party! Put your toes in the sand and enjoy live music from The GoodMan Fiske Band.
What's your jam? Top 40, Dance, Rock, Hip-Hop, R&B, Country, Oldies? If you are interested in dancing the night away with others in the insurance industry, plan to attend the beach party with the musical stylings of The GoodMan Fiske Band. There should be something for everyone. For more than 10 years, this band has been entertaining crowds at events.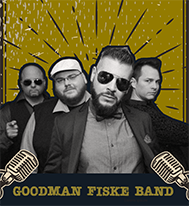 Fun Run to Benefit Special Olympics New Jersey
Tuesday, June 14, 7-8 a.m.
The annual Fun Run for Special Olympics New Jersey, is a 38-year tradition that continues with Fun Run 2022. To date, PIANJ and NJYIP have raised more than $4 million for SONJ. Help make this the best one yet. You don't have to be a world-class athlete to participate. Run, jog or walk; complete the course at your own pace. NJYIP requests a $45 donation at the door for breakfast on Tuesday, June 13.
To participate in the 2022 Fun Run, click here.